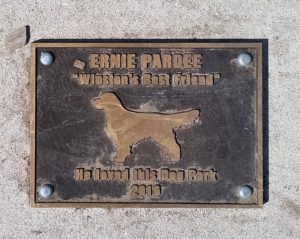 Frank "Ernie" Pardee
Frank Ernest "Ernie/Papa" Pardee passed away peacefully November 28, 2016. Ernie was born to John and Ida Hites Pardee in Saegertown, Pa., on March 5, 1930. He married Barbara Beebe (Deceased 2002) in 1950 and they raised two daughters.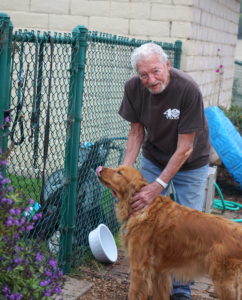 In 1952 Ernie and Barbara moved to California, where Ernie worked for the gas company. They returned to Pennsylvania in 1955 and Ernie worked at Franklyn Steel, Franklyn, Pa. until he retired. After spending some years in retirement in Florida, Ernie returned to California in 2008.
Ernie is survived by daughters Beth and Brenda; sisters Ernestine and Bessie; granddaughter Gaia Fox; domestic partner Maxine Nalley; extended family Karen Nalley, Kurt Nalley and Sally Flores. He is preceded in death by brothers Howard and John; wife Barbara; grandson Storm Mitchell Fox; and son Ernest Pardee, who passed away in infancy.
Ernie was a role model for, and quite instrumental in the upbringing of his grand- children Gaia and the late Storm. He wished always to be useful and was justly proud of his working life accomplishments. He continued after retirement to be continuously of assistance to others, both family and friends.
Most recently, Ernie, in the company of his best friend, Golden Retriever Winston, was a driving force behind the establishment of and then as a volunteer at the Elm St. Dog Park in Arroyo Grande, where he will be sorely missed.
Above all, Ernie was a pleasant and friendly man who invariably brightened the lives of those with whom he came in contact. Contributions may be made in Ernie's name to the Elm Street Dog Park in Arroyo Grande.
Published in San Luis Obispo Tribune on Dec. 3, 2016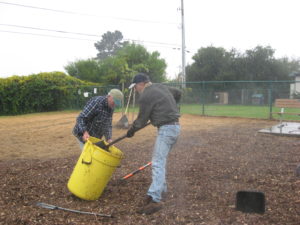 "Ernie Pardee was easy.  He loved his golden, Winston (who could open any dog park gate).  He was devoted to making sure the dog park was the best it could be.  He always had a smile, and if he forgot his hearing aids, we all yelled to make sure Ernie had heard.  He smiled.  He always had a story.  He always told it with a twinkle in his eye. He truly loved anyone who gave time to the park.  He was modest.  When he won the City's Volunteer of the Year, he would blush.  He truly cared.  We should all be able to have such words written about us.  He was the best human being.  Ask any dog." – Jan Scott