AG Village Summer Concert Series Kicks Off 13th Season with Nicole Stromsoe on June 10th
Show Sponsore
d by Wyndham Residence and Rabobank – 
Nonprofit Focus on the Elm Street Dog Park
The 2018 Series adds Beer and Wine Sales as well as additional Media Sponsors

The 2018 Arroyo Grande Village Summer Concert Series kicks off its lucky13th season on 
June 10th
 with classy vocals from Nicole Stromsoe and her talented all-star band.  Join your friends at 
1:00pm
 at the 
Rotary Bandstand
 in the 
Village of Arroyo Grande
 to listen to this intriguinging group of Central Coast musicians playing jazz, folks, blues and soul.  Activities during the day will spotlight the concert sponsor 
Wyndham Residence
and the featured nonprofit the 
Elm Street Dog Park
.  The Arroyo Grande Village Summer Concert Series is known for presenting the most eclectic and diverse musical offerings of all the regional summer concert series.  A fun raffle, food, drinks and free tours of historical buildings in 
Heritage Square Park
 are also available.  
Figueroa Mountain Beers and Arroyo Grande Area Wines will be available for sale for the first time this year.  
This free Series is presented by the 
Arroyo Grande Village Improvement Association 
and the
 City of Arroyo Grande Recreation Services Department
.  
Rabobank
 again joins these organizations as the Featured Series Sponsor.
Performing an eclectic repertoire of old R&B soul, jazz, rich folk & blues (originals as well as standards), Nicole Stromsoe's voice has been described as 
nourishing, sensual,
 and 
rich
 in quality.  With clarity and presence, she shapes a distinctive experience for her listeners.  
Songs range from Ruth Brown's material of the 1950's, songs by treasured writers such as Kate Wolf and John Prine, jazz standards, and Nicole's own originals. 
 Nicole is a graduate of the prestigious Berklee College of Music in Boston, and will be joined by 
well known
 Central Coast talents Dorian Michael (guitar), Ken Hustad (bass), 
Paul Griffith (percussion)
 and Dean Giles (drums).
The featured nonprofit organization for this show will be the Elm Street Dog Park. (ESDP)  The park is a fenced, off-leash park located at Elm and Ash Streets in Arroyo Grande.  There are separate sides for both large and small dogs. The Board of Directors operate as a 501(c)(3) under the umbrella of the San Luis Obispo Parks, Open Space and Trails.  The ESDP Association leases the land from the City of Arroyo Grande.  Care and maintenance of the yards, benches, gates, fences, and supplies needed are provided by volunteers and donations.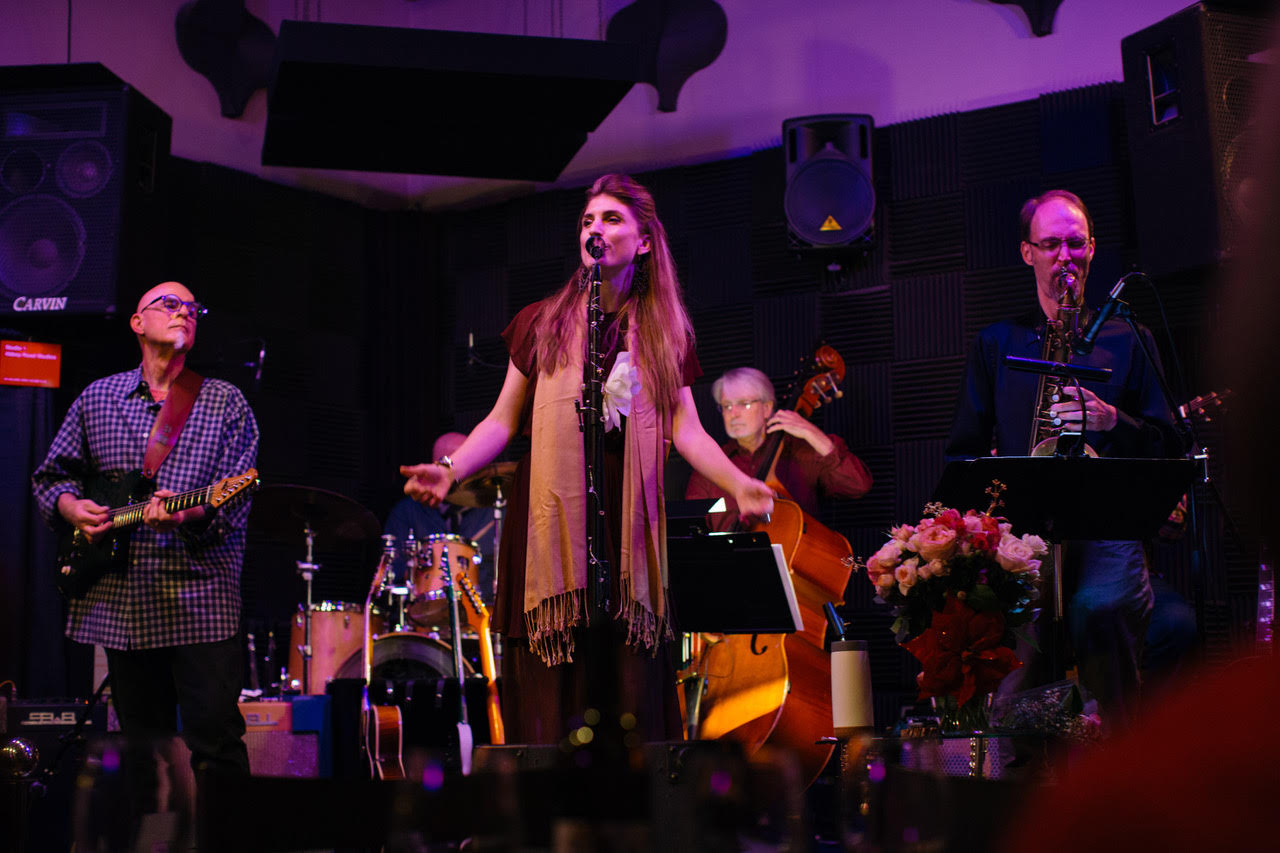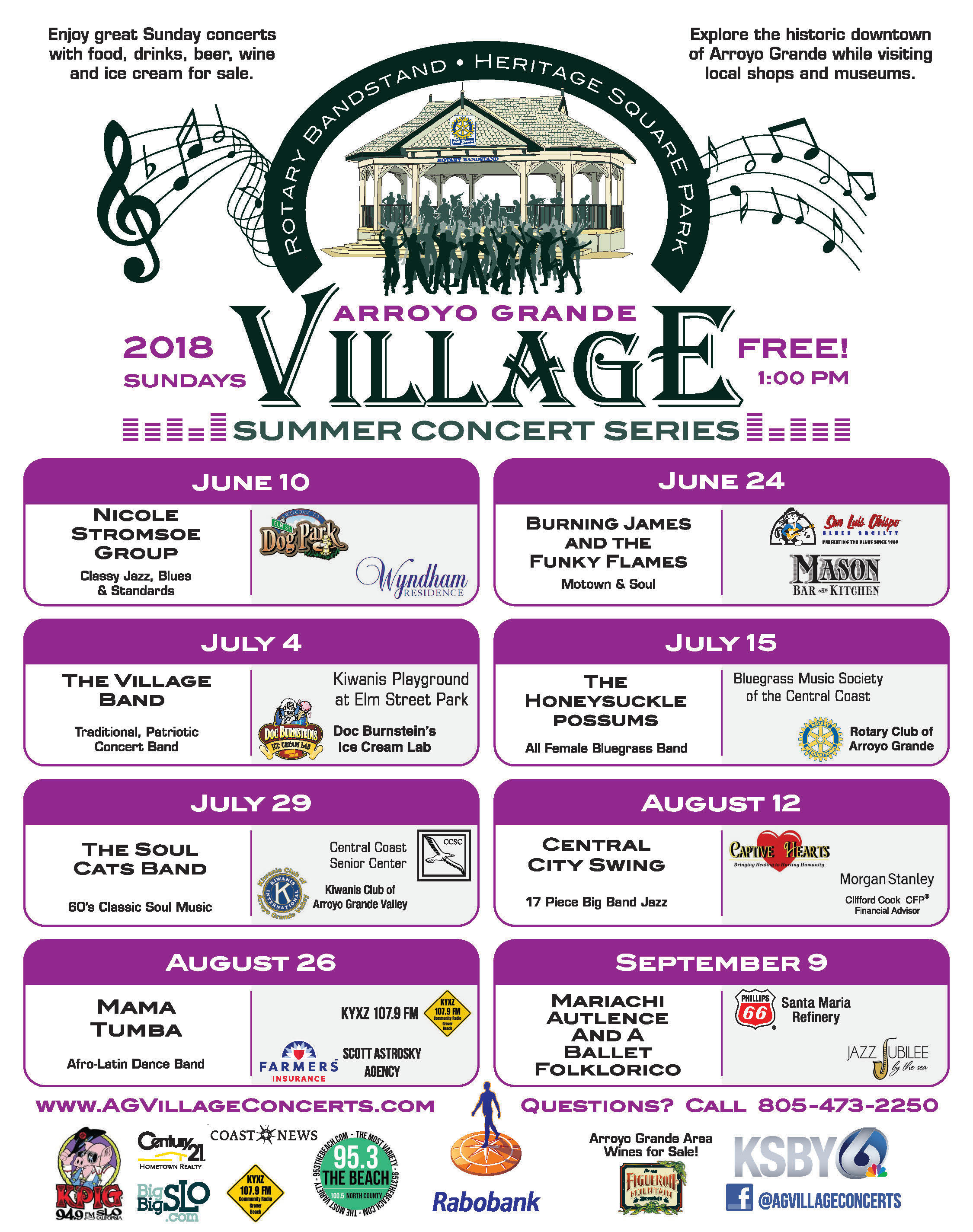 BBQ Dog Fair is currently POSTPONED DUE TO RAIN. New proposed date is July 28th. Check back for more details.
To donate to the Elm Street Dog Park using paypal click on the button below.
send in a check to: ESDPA; PO Box 1623; Pismo Beach, CA 93448
or drop donations into the Donation Dogs in the Big Dog and Small Dog yards.
Yearbooks:
Thank you all for your support! We had 196 dogs pictured and the yearbooks turned o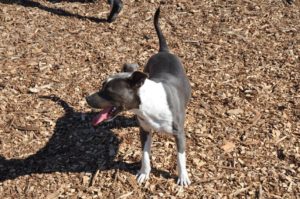 ut amazing. Special Thanks to Pam Mahony and Kathy Ream for all their hard work on this. We still have some yearbooks available for purchase. Please send us an email and we will make arrangements. The cost is $15.00 Per book. info@elmstreetdogpark.org
Work Day: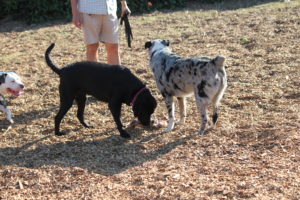 The First Saturday of every month will be a work day. If you can't attend, please click on maintenance to see what you can help us with.